According to the DfE, 'fundamental British values' comprise:
democracy

the rule of law

individual liberty

mutual respect for and tolerance of those with different faiths and beliefs, and for those without faith.
Democracy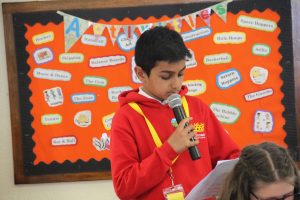 At Kingsway Primary School, the  children have the opportunity to take on extra leader and ambassador responsibilities including Wellbeing Ambassadors and Stephen Lawrence Ambassadors. These ambassadors have a key role in articulating their aims, running listening campaigns across the school and wider MAT community and acting as a voice for the rest of the Kingsway pupils. We aim to empower our children's voice in preparation of life beyond the school gates.  
The Rule of Law
Our children have a clear understanding of the Kingsway Expected Behaviours that are required of them in order to keep our school happy and safe. In addition, PSHE lessons outline the laws and responsibilities that will be expected of them once they enter society. Our Kingsway Expected Behaviours reflect these societal expectations in order to prepare the children for life beyond our school gates. 
Mutual Respect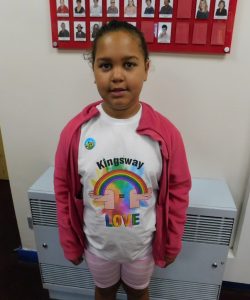 Our Kingsway Jewel Values and Expected Behaviours provide children with the skills needed to make their own choices while still demonstrating mutual respect for one another. Our CREW ethos allows children the opportunity to practise these skills. Working together with respect is key to creating a happy environment in school; this is demonstrated in the valuable relationships created between pupils and staff. 
In addition, we place a great important on teaching consent at Kingsway. Our children understand the importance of asking for consent and know what to do if someone does not ask for it. These values are modelled by all school staff.
Individual liberty
We are encouraged to make our own choices in school-this could be the clubs we attend, the reading books we choose, the people we work and play with. It is important to be in control of our own choices and to understand that we enjoy many freedoms in our country that are denied to others around the world.