Community Engagement  
At Kingsway, we commit to reach out and actively engage with our local communities. We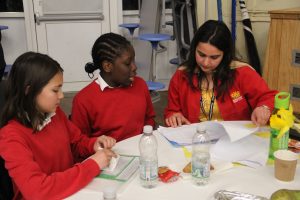 lead on campaigns for social action and positive change by training our ambassadors to become an agency for and of the communities we serve. We aim to create safe spaces, where all aspects of social injustice can be discussed, addressed and challenged.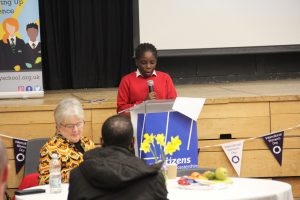 We work regularly with Citizens UK on issues that affect our pupils and their families. More information about Citizens can be found here. At Kingsway, we want to improve children's understanding of their mental health and wellbeing and to equip them with the knowledge, skills and confidence to look out for themselves, their friends and those around them.We work in partnership with Charlie Waller Trust and BACP to provide training, resources and advice to our children and their families.
Social Justice
We actively promote racial equity at Kingsway Primary School and we work with Stephen Lawrence Research Centre to educate our staff and students about a fairer world we all would like to be part of. At Kingsway we have signed an Anti-Racism pledge  and are committed to educating our children about the importance of equity and diversity. Our children understand the importance of being an upstander, not a bystander.