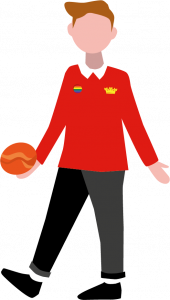 The Government gives an additional Pupil Premium grant to schools, which is additional to main school funding. This is given as a way to address underlying inequalities between 'disadvantaged' pupils and their 'advantaged' peers. 'Disadvantaged' describes pupils eligible for Free School Meals (FSM), those who have been eligible in the past six years (Ever6), or children who have been in care at some point in their lives. Schools also receive a smaller amount of funding for the children of service personnel.
Schools are free to spend the Pupil Premium as they see fit. However, we are held accountable for how we have used the additional funding to support pupils from low-income families.
Please feel free to have a read of our Pupil Premium Strategy Statement, which explains how we spend our money to best support the children in our school.
Further information about eligibility and how to apply can be found here in our letter to parents.
Click the link below for our Pupil Premium Strategy Statement: